Work experience in Torino
Formazione 80 helps you managing your mobility project in the North of Italy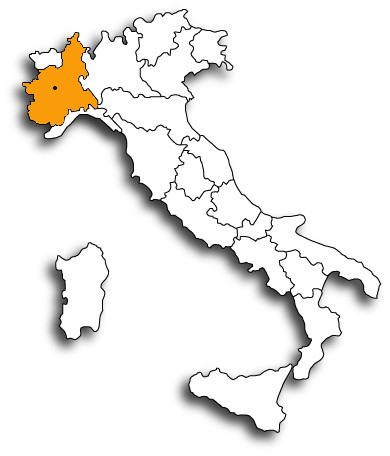 Formazione80 is a non-for-profit association working in the field of european mobility since 2000 (21 years experience). We work and co-operate with many european partners organizing the stay of young people partecipating to the mobility actions.
We have a wide network of private and public organisations co-operating with us within the mobility programmes. This allows us to provide the most appropriate training to every trainee.
Formazione 80 selects companies paying particular attention to the partecipant's profile to match work placements with each participant's career objectives.
---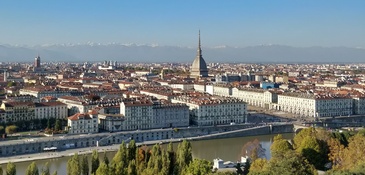 We are located in Torino, north-west of Italy, a beautiful town close to the Alps. Torino is an important centre of cultural innovation ,and Formazione80 hosts every year many young people who want to have a work practice experience.
Formazione 80
Corso Re Umberto 10/12, 10121 - Torino
Tel: +390115069370 Fax: +390115069378
mobility[at]formazione80.it
---
Our services
We provide the following services to all our participants:
Accomodation in houses, apartment sharing with italian people
Research of professional companies and work placements consistent with the vocational area chosen by the trainee
Tutoring during the stay of partecipants
Periodic tutoring and evaluation meetings
24 hours emergency assistance
Interim and final evaluation
Providing of all requested certificates and documents
Possible additional services
Intensive course of Italian language and culture, with qualified teachers specialized in teaching Italian as second language
Orientation Meeting and tour of the city
Local transportation pass
---
Quality and efficency are our main commitment, we work to offer the partecipants the opportuniy to improve their knowledge, skills and self-confidence while gaining a practical work experience
The participants will share apartments with Italian people so as to have direct access to the Torino life-style. The houses are easily connected to the city center and to the companies in which the internships are carried out.
We offer participants a tour of the city, to help orienting themself in town and gain autonomy while getting acquanted with the most significant landmark of Torino. We give plenty of information on how to access services (public transportation, library, post office, hospital) as well as to solve the basic needs of everyday life.
During the first weeks of stay, participants attend an intensive course on Italian language and culture, in order to acquire the necessary basic communication skills. Our courses are held by teachers specialized in teaching Italian language and culture to foreigners, ensuring high quality and efficiency standards.
Each partecipant are accompanied by our tutors to a presentation interview in the internship company, to meet and to get to know the company tutor and co-workers.
The partecipants are followed by a tutor of Formazione 80 who is available also at night for emergency. The tutor organizes regular review meetings with practitioners, to address and resolve any doubt or difficulty that may arise at work or in everyday life. Moreover the tutor helps the participants to prepare all necessary documents required by the project.
JUST SOME EXAMPLES OF OUR PROGRAMMES AND COSTS
13 weeks of stay for a group of 12 partecipants
11 weeks of stay for a group of 6 partecipants
20 hours of intensive Italian language course
Teaching materials
Accomodation
Work experiences in companies for the whole period
Tutoring, monitoring and reporting
Accomodation
Work experiences in companies for the whole period
Tutoring, monitoring and reporting
€ 21.684 (€ 1.807 per pax)
€ 9.420 (€ 1.570 per pax)
Do not hesitate to contact us for any further information
mobility[at]formazione80.it
In case you are interested in co-operating with us, don't hesitate to contact us for any further information or quotation of a specific budget following your needs.
Our staff could easly comunicate in the following laguages: